Manitowoc Garage YouTube Channel;
a go-to source of expert tutorials for a wide variety of technologies utilized by Manitowoc, Grove, Potain, and National Crane products.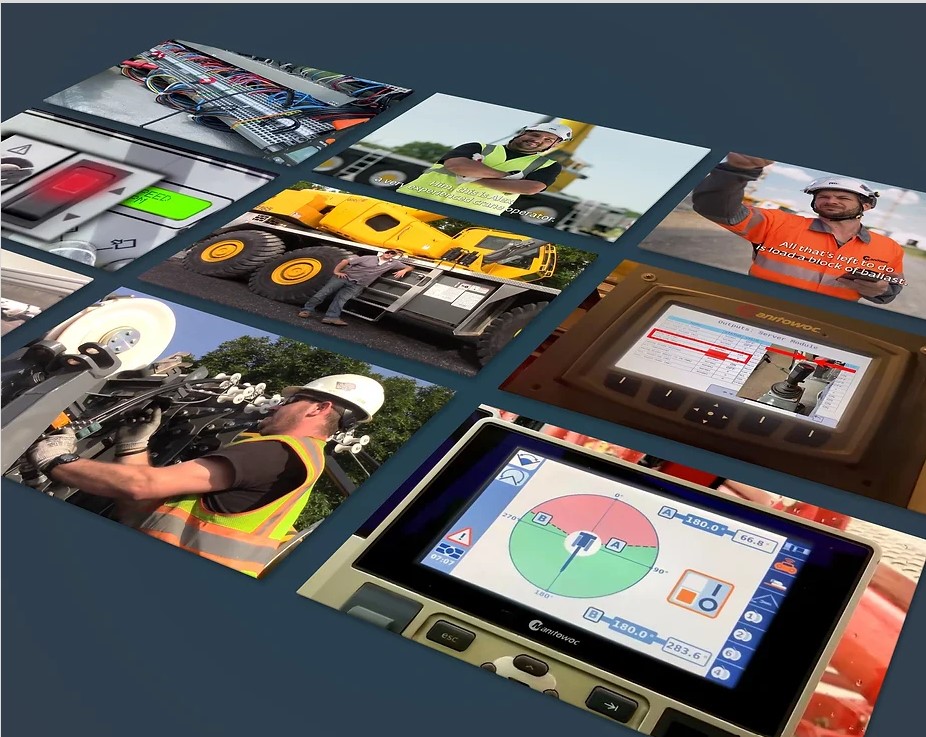 The Manitowoc Garage YouTube channel was created in 2018 to provide free expert instruction and videos on a variety of cranes across the across Manitowoc family!
Manitowoc Garage videos were first created as short "how-to" customer-focused training videos on operation, service, and maintenance of various Manitowoc models. The videos are a great resource for anyone interested in use, capability or purchasing Manitowoc Cranes, however the target audience of the YouTube Channel is Crane Operators and Dealer Technicians.
The popular channel now includes over 100 tutorial videos led by Manitowoc Training instructors. Video topics include trouble shooting and technical training in the areas of operation, service, maintenance, software and smart technology.
The majority of the videos focus on optimizing the operation of each crane's software, such as reading National Crane error codes, calibrating the MLC650's VPC-MAX, or optimizing the use of the Grove GRT9165's suspension.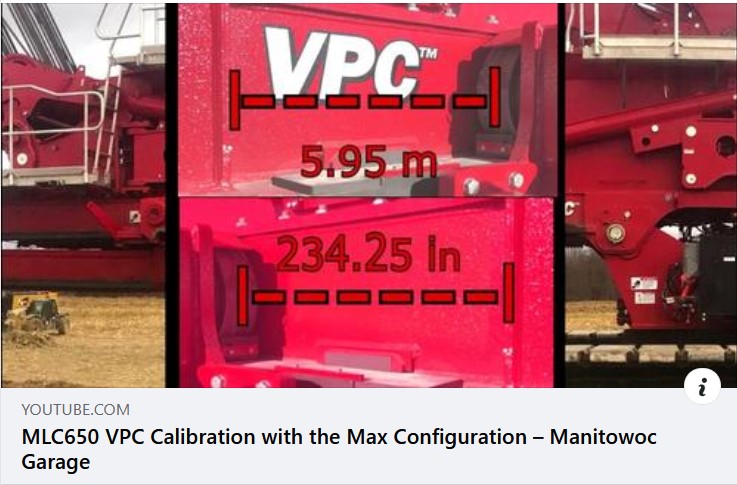 The emphasis on adding videos on Smart Technology to Manitowoc Garage is a high priority for the YouTube Chanel in 2023. The latest electronics and graphic displays are making crane operation easier and more productive than ever before — but, just as with a new smartphone, they do require operators to spend some time becoming more familiar with their proper use to deliver maximum benefits.
In addition to Smart Technology, the Manitowoc Garage is focusing on integration of the Channel with Manitowoc's highly advanced technical trainings and online learning platform
"Most of our training efforts are focused on the troubleshooting needs of the dealer technician. Technical training is delivered via intense instructor-led training sessions that occur throughout the year. The Manitowoc Garage videos were developed to offer a new training delivery channel covering common topics that benefit our end customers, crane operators, and fleet maintenance personnel" – Says Manitowoc Garage creator John Alexander, Director of Technical Support & Service Operations at Manitowoc.
"Manitowoc wants to provide more knowledge transfer opportunities to our end-user customer base. The Garage videos are one avenue for that. We've also developed a catalog of training currently available to customers (see 2023 courses here) and regularly review and update course offerings based on student feedback. In addition, the Manitowoc Training team will create custom in-person or virtual training options to precisely meet a customer's needs" -adds Josh Garrington, Manitowoc's Global Training Manager.
Manitowoc Crane's digital magazine Looking Up, spoke more to developers John Alexander, and Josh Garrington, to learn more about the creation of the channel and what's in store for the Manitowoc Garage in 2023. Click here to read the full interview with Looking Up Magazine!