Shawmut has a large fleet of versatile Morooka Rubber Track Dump Carriers immediately available for sale or rental!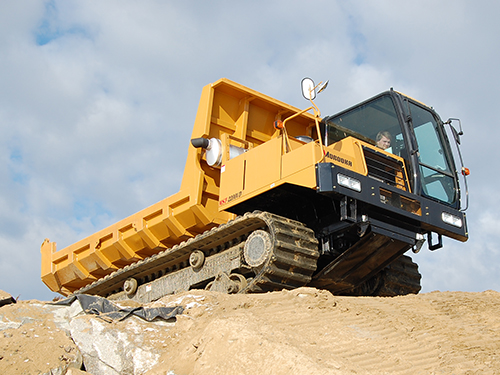 Morooka high-capacity carriers are easy to operate and offer exceptional traction matched with low ground bearing pressure, allowing the machines to excel on a diverse range of jobsites and terrains.
Morooka has the widest range of dump carriers in the market, ranging in capacity from 5,000 lbs capacity to 33,100 lbs. 
Morooka Carrier Features & Benefits: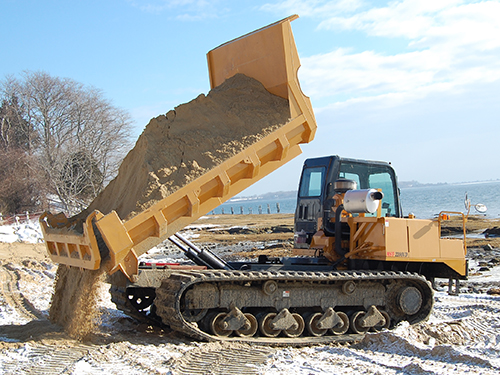 - Easy to Operate & Maneuver Around Any Jobsite: ROPS-certified canopy or cab and easy-to-operate controls
- Innovative Undercarriage Design: Floating bogie-wheel undercarriage is always in contact with the ground, absorbing the impacts of uneven surfaces
- Durable Rubber Tracks for Rugged Terrains: Speed and smooth ride of tire equipped vehicle with traction of a steel track equipped vehicle
- Hydrostatic Transmission: Access of the engine's full power more efficiently with "stepless" change in speed ratio
- Exceptional Traction & Low Ground Bearing Pressures
- Easy Maintenance: Multiple access points for easy access to key service areas
- Dump Carriers Can Be Used for Various Applications, on Diverse Jobsites & for a Range of Industries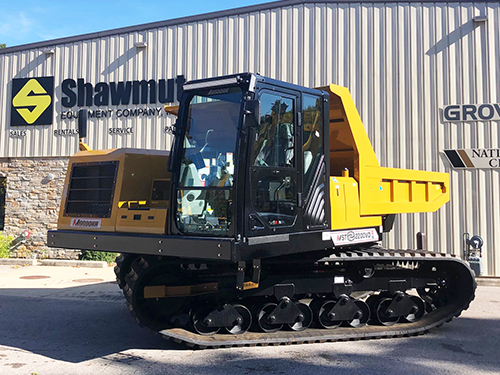 Popular New VDR Machines: Rubber track carrier model with an upper structure that rotates a full 360 degrees, allowing you to deliver your load and return without spinning the undercarriage. The VDR feature allows for easy-in/easy-out maneuvering in tight spaces even when carrying a maximum load and provides on-target side-dump accuracy, allowing your operator to deposit spoil exactly where it is needed.
Morooka carriers do what other machines cant!
Call Shawmut's Sales Department today to get a quote on Morookas for sale or Morookas for rent.