The all new Fallbach Tree Handler arriving August 2022!
Increase Safety and Efficiency on your next tree job!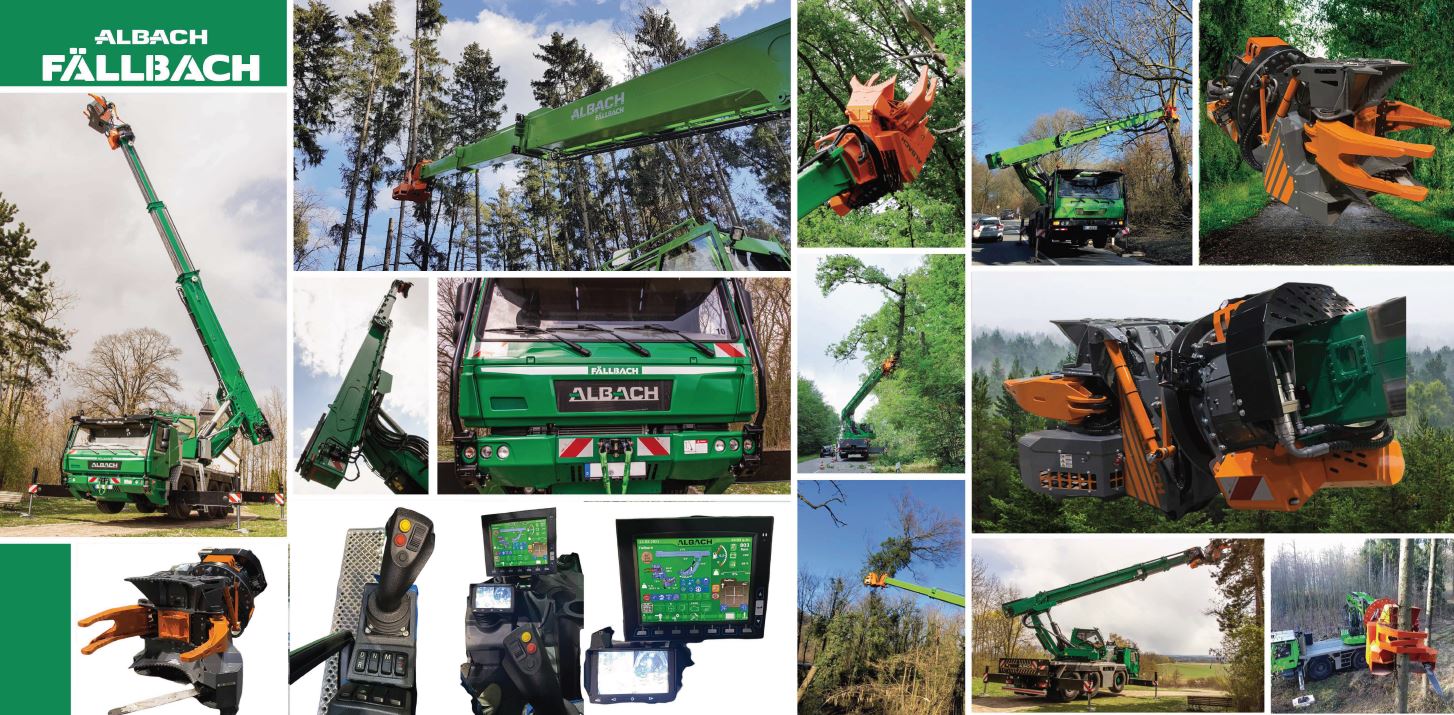 New Fallbach Tree Handler is a heavy duty durable tree handler mounted on a compact GMK3060 chassis, making it great for any terrain or job.  The Fallbach has a list of many great features including:
3-section telescopic boom

Maximum cutting height of 72'.8:

A side reach of 70'.5"

Adaptive automatic felling head with 900mm harvester saw

Parallel-guidance of the felling head aligned to the Horizon or any desired angle

Automatic outrigger set-up

4-wheel-steering, suspension and drive to re-position
The Fallbach Tree Handler pairs great on any jobsite!
Arriving Early 2023!
The Albach Diamont 2000 Chipper
The new Albach Diamont 2000 Chipper is able to produce wood chips from 10mm to 40mm in size and the automatic chipper can be set up at a touch of a button in less than 30 seconds!  Check out these great features the chipper has to offer:
Blades with adapter for shrub and softwood
45 mph travel speed
Equipped with its own 33 ft. crane to accommodate independent use or offer added efficiency when working with the Fallbach Tree Handler
Spout can be turned in any direction for loading of trailer and discharge of material
Chipper has 2 vertical side-infeed rollers making whole tree chipping easier. No blockages occur while feeding wide grown trees into the chipper
The Albach Diamont 2000 Chipper pairs great with the Fallbach Tree Handler for any job!