The hundreds of wind turbines erected during the early 2000s Wind Construction boom are now reaching a point in life cycle where they need scheduled maintenance and upgrades. Canadian Maritime Contractor A.W. Leil constructed many of those wind turbines, but due to fleet capacity constraints, the Company had been excluded from many opportunities in the wind market — including wind turbine maintenance.
"Our largest crane was 400 USt, which usually left us just shy of being able to service larger wind towers, so we recognized there was a need to upsize," said Ryan Long, A.W. Leil's President. "We were initially looking at 500-650 USt machines, but once we started doing careful comparisons, plotting out every tiny detail in a spreadsheet, the GMK6400-1 kept shining through."
The 450-USt GMK6400-1 more than compensates for size with features such as the self-rigging MegaWingLiftTM and MAXbase variable-position outriggers that support a lifting performance usually only seen on seven- or eight-axle cranes.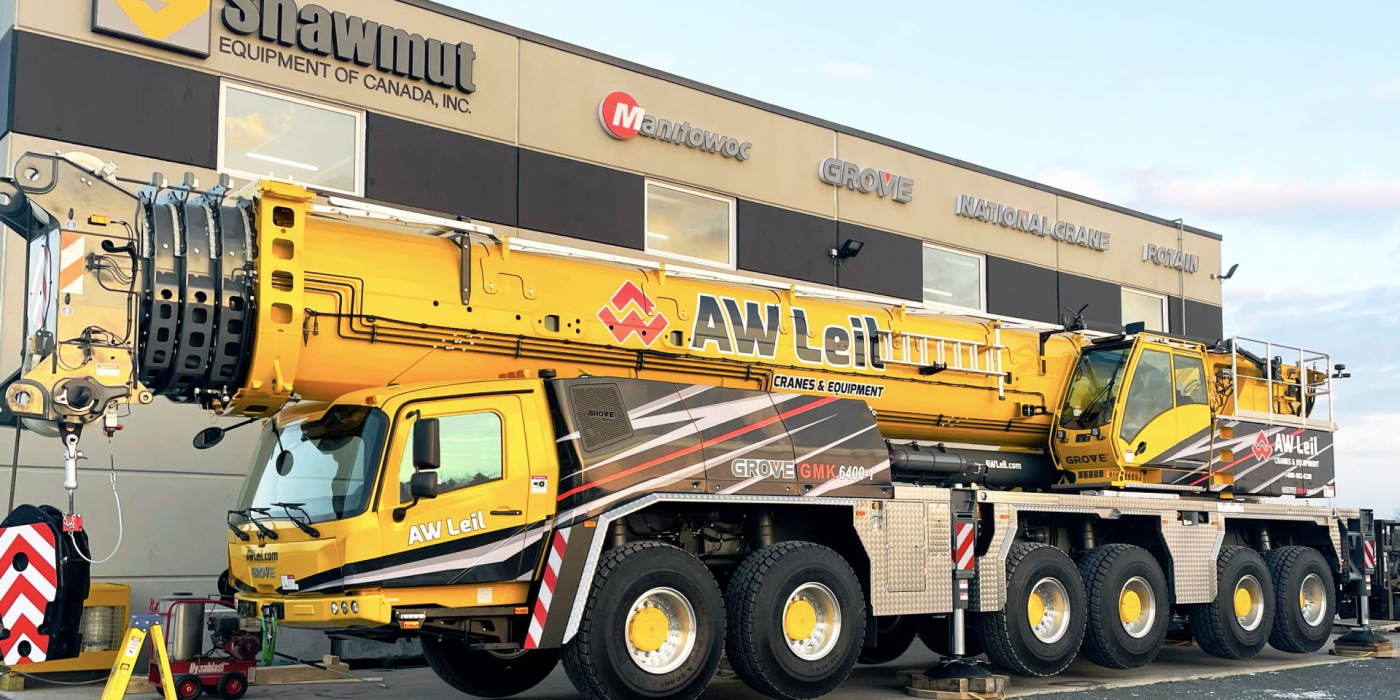 Shawmut Equipment of Canada, Inc. provided hands-on operator and technician training to A.W. Leil's team at handover, where the crane joined a large fleet of Grove TMS truck cranes and National Crane boom trucks.
The GMK6400-1's roadability, easy site set-up, smart tech, ease of troubleshooting and safety package make it an impressive all-around crane with superior function
With a Shawmut technician on hand for the first setup, A.W. Leil's Crane and Rigging Supervisor Ryan Bruce was also impressed by the speed and logical nature of the process — in particular, the easily accessible plug-in ports for the remote handset that eliminates unnecessary trips to the operator's cab.
"We're not a huge company," Long concluded, "but our fantastic new crane helps us punch above our weight and hopefully tells the market that we're ready to take on any challenge!"
To Read Manitowoc's full Press Release please visit:
https://www.manitowoc.com/company/news/canadas-first-grove-gmk6400-1-kick-starts-new-era-aw-leil-cranes-and-equipment