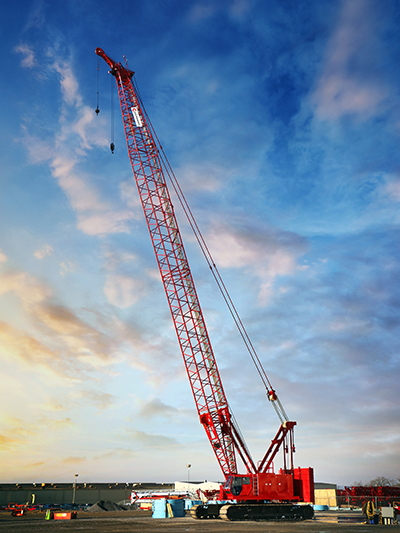 Shawmut has their first new Manitowoc MLC150-1 lattice boom crawler crane coming soon into inventory. The new machine is the latest release in the innovative new line of Manitowoc crawler cranes. This new model increases capacity of the popular MLC100-1 to 165 US tons, showcases various new features and boosts operator comfort. It was designed to meet the needs of customers that desire a compact, maneuverable crawler crane with a strong load chart and easy transport.
Some Features Include:
- Base Capacity: 165 US Tons with Competitive Load Chart
- Maximum Boom Length: 256 Ft
- Quicker Assembly and Increased Maneuverability
- Easier Transport with Minimal Loads
- Upgraded Cab with Crane Control System "CCS"
- Rotating Console for Improved Egress inside Operators Cab
- 80 Ft Fixed Jib and 170 Luffing Jib Available
View machine specifications or read more here. Contact Shawmut's Sales Department today.