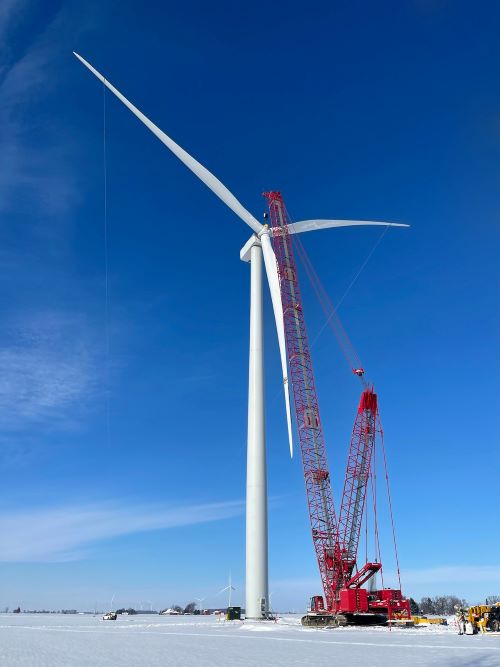 Inserts boost the MLC300's flexibility to complete more jobs
Leading players in the renewable energy industry have highlighted the huge operational and efficiency advantages gained by Manitowoc's new Wide Boom Plus insert kit for its MLC300 VPC-MAX® lattice-boom crawler crane.
Key Features of the MLC300 Wide Boom Plus Kit:
- Additional inserts expand the successful MLC300 Wide Boom kit to increase boom length and capacity.
- Using the VPC-MAX® attachment, this new configuration offers the capacity of much larger cranes with the logistics and site benefits of the MLC300.
- Manitowoc developed the solution based on Voice of the Customer feedback, and it's already proving highly successful.
Contact our Sales team at Shawmut Equipment to learn more.