Make Your Equipment Purchases Before the Year Ends
SOUTH EASTON, Mass. (October 23, 2023) - We want to inform our valued customers about the upcoming changes to bonus depreciation, which begins a phase-out in 2023. This tax provision has been beneficial for many companies, especially construction companies who make substantial capital equipment purchases.
However, it's important to note that for 2023, 80% of the purchase price can be depreciated immediately, with the percentages decreasing in the following years until the program ends in 2026 (60% in 2024, 40% in 2025, 20% in 2026).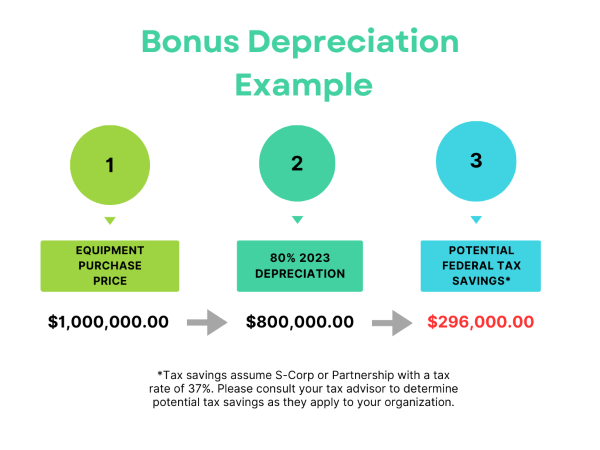 To qualify for 80% bonus depreciation, equipment must be purchased and placed into service during the 2023 calendar year. Hence, it's best to make your purchase as early as possible to maximize the benefits of bonus depreciation.
If you were planning a major purchase in 2024 or beyond, it may be worthwhile to consider making the purchase in 2023 to take advantage of the larger benefit before it phases out.
We are committed to helping our valued customers navigate these changes and make informed decisions for their businesses.
Shawmut Equipment has both new and used equipment ready to purchase and rent from industry leading brands, including Manitowoc, Grove, National Crane, Potain, Manitou, Morooka, Prinoth, Albach, Condux-Tesmec, and Bechem.
Don't Wait for 2024 to Make Your Equipment Purchases!