Mobile Crane/Boom Truck NCCCO Test Prep Training Course Offered at Shawmut's MA Facility October 24- October 28, 2022
Location: Shawmut Equipment, 136 Eastman Street. South Easton, Massachusetts                                                                      
Price: $1750 per operator for one exam category and $2050 for two                                                                                              
Training Objectives
Preparation for the NCCCO mobile crane written and practical exams, including: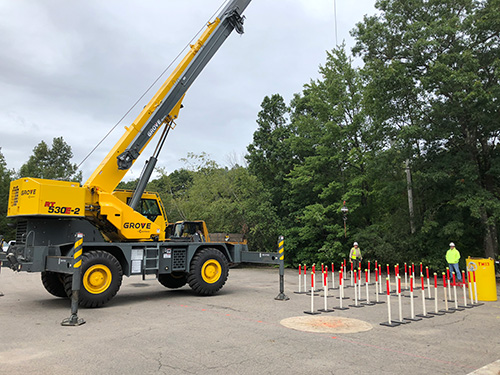 • Crane set-up and general knowledge concepts
   • Load dynamics
   • Lift planning
   • Load charts
   • OSHA and ASME standards, including relevant signal person and rigging regulations
   • Hazard identification
Reduce employer liability exposure through training and certification and meet the federal OSHA requirement for certification
Exam categories offered: TSS (hydraulic fixed cab) and TLL (hydraulic swing cab)
 
Important Note: This class is for experienced operators only! If you are an entry-level operator, please contact us for alternative training and certification options.
Schedule: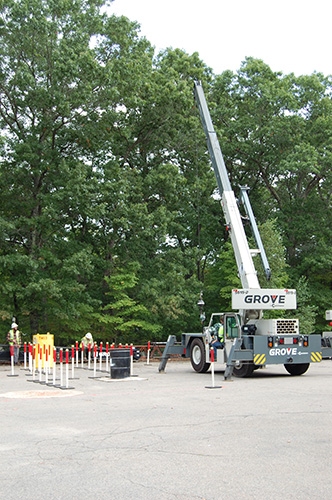 ➢Optional: Saturday or Sunday practice on practical exam course - please contact us for add-on pricing and scheduling details
➢Monday: General knowledge concepts
➢Tuesday: Load chart problems
➢Wednesday: OSHA/ASME standards (morning) and practical exam practice (afternoon)
➢Thursday: Practical exams for full week candidates.
➢Friday: Classroom review for written exams, followed by written exams for full week candidates. Practical exams for practical-only candidates.

Class begins at 8:00 each day and lunch will be provided on Monday, Tuesday and Wednesday.
Questions or need a registration form? Call or email Anna at 303-817-5663
anna@newenglandcraneschool.com