Shawmut Equipment, with New England Crane School, will be hosting test preparation and testing for the NCCCO certifications in October.
Dates:                 October 5-9, 2020
Location:            Shawmut Equipment, 136 Eastman Street. South Easton, Massachusetts
Price:                  $1650 per operator for one exam category, add $200 for each additional category
Recert Price:      $750 for class & written exam only
NE Crane School Training Objectives: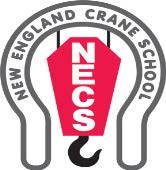 •Preparation for the NCCCO mobile crane written and practical exams, including:
•Crane set-up and general knowledge concepts
•Load dynamics
•Lift planning
•Load charts
•OSHA and ASME standards, including relevant signal person and rigging regulations
•Hazard identification
•Reduce employer liability exposure through training and certification and meet the federal OSHA requirement for certification
•Exam categories offered: TSS (hydraulic fixed cab) and TLL (hydraulic swing cab)
Important note: This class is for experienced operators only! There is only a half day of preparation for the practical exam, and the rest of the class is spent preparing you for the written exams. If you are an entry-level operator, please contact us for alternative training and certification options.

Schedule:
➢ Monday: General knowledge concepts
➢ Tuesday: Load chart problems
➢ Wednesday: OSHA/ASME standards (morning) and practical exam practice (afternoon)
➢ Thursday: Practical exams
➢ Friday: Classroom review for written exams, followed by written exams for full week candidates. Practical exams for practical-only candidates.
Class begins at 8:00 each day and lunch will be provided on Monday, Tuesday and Wednesday.

Interested?
Questions or need a registration form? Call or email Anna at 303-817-5663, anna@newenglandcraneschool.com or Christine at 508-238-1900, cdumouchel@shawmutequipment.com